Everything about PUC – pollution under control.
As we all know that full form of PUC is pollution under control. And as it's name suggest that it is a certificate which checks the quality of exhaust gas coming out from vehicle. Another way we know it is as a important document to drive your vehicle on roads of India. But way more significant then just being a document. It shows the effect of your vehicle to the environment. And that's why government is giving so much importance to this PUC certificate. Because as we all know what was the situation of the air quality of the Delhi before lockdown. And all the people who live in Delhi can definitely say the difference between air quality before lockdown and during lockdown. Definitely this pollution of Delhi's air quality was not only because of vehicle exhaust gases. But we can say that vehicle exhaust was and is one of the main reason for this pollution.
So that's why as of now country is starting it's ignition after lockdown. It took almost 2-3 months to bring country in good running condition and still some of the district, states and some type of business are not working. So before county start working in full fledged. We just want to request that always keep your vehicles under required norms. And get your vehicle check regularly for all aspects and specially in terms of emission.
So in this article we will give all information about PUC and why it is important.
What is PUC
As i said above PUC is the certificate which certifies your car for the exhaust emission. Its full form is pollution under control.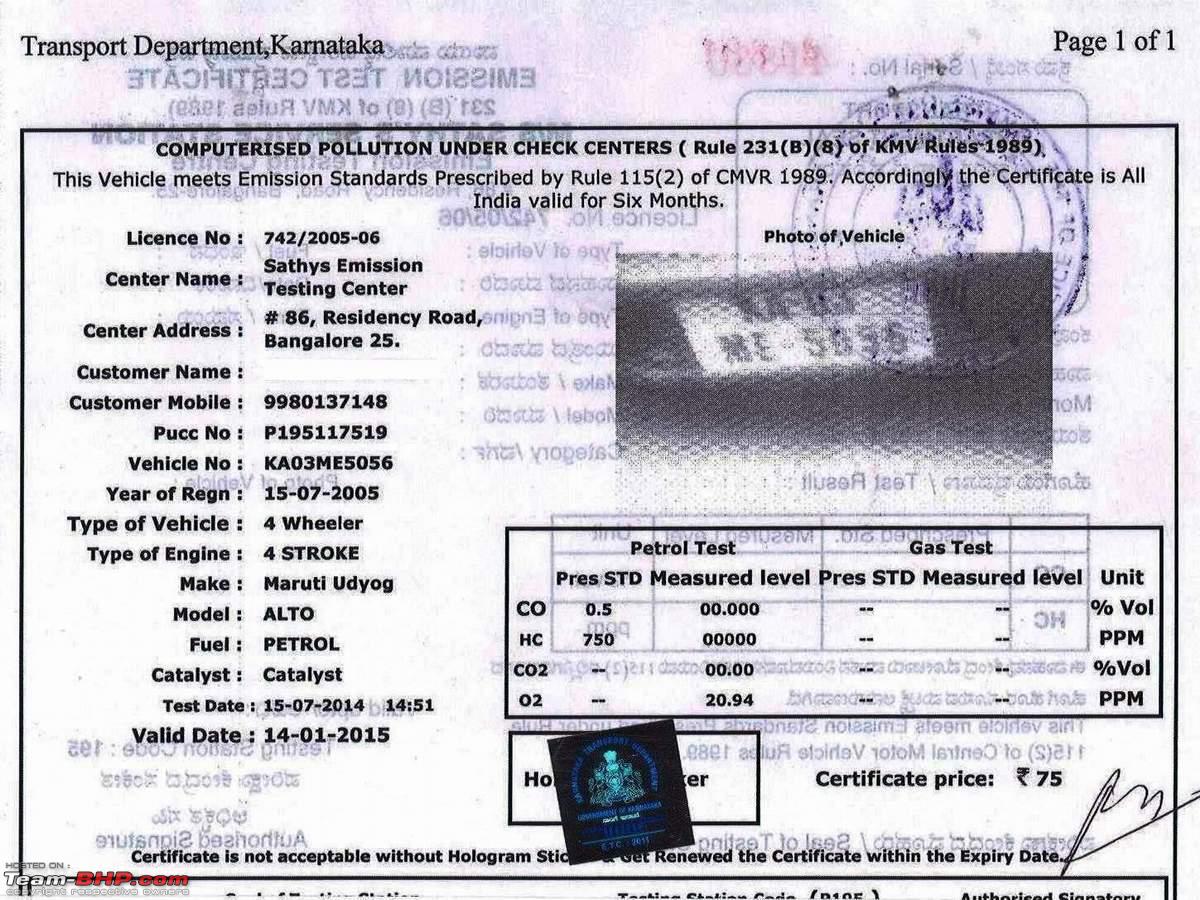 Now PUC checks the gases like carbon monoxide, carbon dioxide, unburnt hydrocarbons (part of petrol which is donot burn), sulfur, etc. But main focus is on the carbon monoxide (CO) and carbon dioxide(C02). And yes on hydrocarbons too. Sulphur and other gases are not in much consideration because the fuel which we use is already treated for that sulfur and other pollutants.
How the PUC test works.
PUC for different vehicle with different fuel type is done in different way.
For petrol fuel vehicles :- For big petrol vehicles like cars. the measuring nozzle is inserted in the the exhaust pipe of the vehicle and the vehicle is kept on in ideal position and the reading is taken. And on the bases of that reading the vehicle is certified as ok or not ok.
For diesel fuel vehicles :- For diesel vehicle the readings are taken in same way but for 4 – 5 times. In diesel engine vehicle the the measuring nozzle is inserted in the exhaust pipe of vehicle and then the accelerator is pressed fully for 4-5 time. After pressing accelerator on time lift it up and then again press it fully. Like this 4-5 results are take. And on the basis of the average of all this result, the certificate of pass or fail is given to the vehicle.
Although PUC certificate is never issue using above processes at all the PUC centers. But is generation of PUC by above process is necessary. Because in diesel engine the combustion of fuel takes place by compression cycle. Which causes more pollution due to incomplete combustion of diesel. So generating PUC by above method is necessary.
Importance of PUC
PUC is not certificate which we use to show to traffic police. It is necessary for betterment of our life too. We live in same environment. And if we will not take care of this environment then it will harm us only.
And yes PUC is also necessary for registration of your vehicle, for renewal of your vehicle registration, to generate insurance of your vehicle, etc. So PUC is also important document for RTO point of view. Means PUC also necessary for generation of different RTO as well as other documents of your vehicle.
You can read about importance of PUC to get insurance of your vehicle in our article.
Time period of PUC and cost.
Most of know that what is price to generate PUC for 6 months.
When we buy new car we get PUC from company or dealership itself for 1 year. But after on year we have generate PUC for our vehicle every 6 months. We can generate PUC from any government authorize PUC center or we can also get PUC from standard petrol pump where PUC center is installed.
PUC charges for 2 wheels (2stroke or 4stroke) varies from 30-50 rupees from City to city. And PUC charges for cars and pickup varies from 70-100 rupees from City to city.
PUC offences
PUC is necessary and compulsory for vehicles on road under motor vehicle act 1989. And if vehicle is hold without PUC the it is chargeable offence and can also be punishable offence. Person may have to pay fine around 1000-2000 rupees. And it will increase for next time when police will hold you without PUC.
So this is everything about PUC – Pollution under control.
And you can also see the permissible amount of pollutants in the exhaust on bank bazaar site and can also get more information.