Since 2019 the market of the sub-4-meter compact SUV gained motion and Fame. After that Hyundai's Creta started losing its king of the market of compact SUV. So now it was time for Hyundai to launch its sub-4-meter compact SUV. And so Hyundai launches venue. Which get immediate success and helps Hyundai to gain their sales position in the market like Creta. Now in July Hyundai launched a new variant of the Venue with a new transmission system. The name of that variant is Hyundai venue sports with IMT transmission system.
Also read:- Hyundai New i20.
Exterior of venue sports
This car gets a new gloss finish grill with a grey color. There is a red-colored effect on this grill which makes it very attractive and eye-catching. Other than that new grey color bumper which acts as an attraction for customers. All these new features together makes the front look attractive as well as aggressive sports.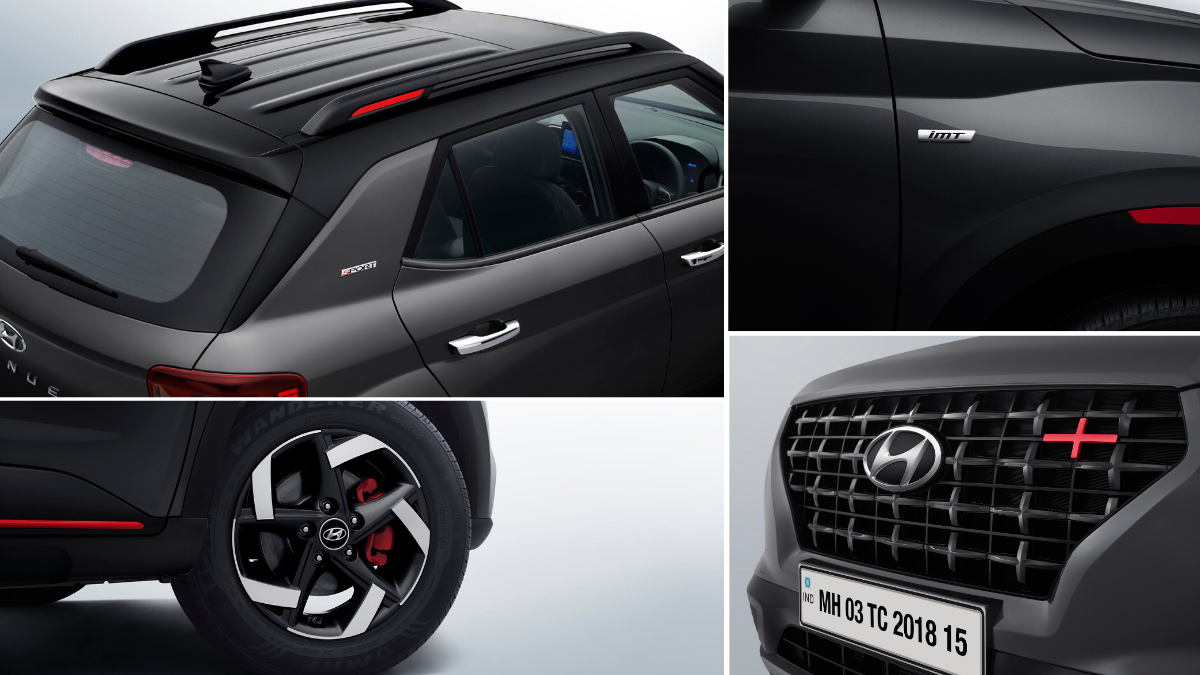 Now let's talk about sides. On sides, there are red color elements on wheel arches and also on roof rails. Roof rails are grey in color and in that grey color, this red element makes it like the cherry on top.
Other than that it also gets red element as a line on the sides of the car stretched throughout the car from rear to front. This car also gets the sport's emblem on the rear pillar of the car.
The car also gets red brake clippers as a sports element. Which also attracts customers as a sporty car.
Interior of venue sports
Now it is time to talk about interior of new venue sports. There are some small small changes in this car which makes its interior elegent.
New venue sports have been updated with all new grey leather upholstery with border stitches of red color. And it also gets a red element on inner door handles and fiction buttons of ACs, etc. Other than that it will get all the similar features like the regular venue.
Yes you can also observe that new venue gets D-shaped flat street which improves steering grip.
Engine options
For venue sports there are 2 option one is diesel 1.5 CRDi engine which will have 6 speed manual transmission.
And second will be 1 liter kappa/ 1 liter turbo engine. In this engine options we will be able to get imt transmission or 7 speed DCT transmission.
Highlight feature
Highlight feature of this car is newly developed clutchless imt transmission.
About this transmission you can read in detail in our article specifically dedicated to imt transmission.
This car is really sporty with convenient with a new IMT transmission. Which makes it a real performance machine.